Energy and Flow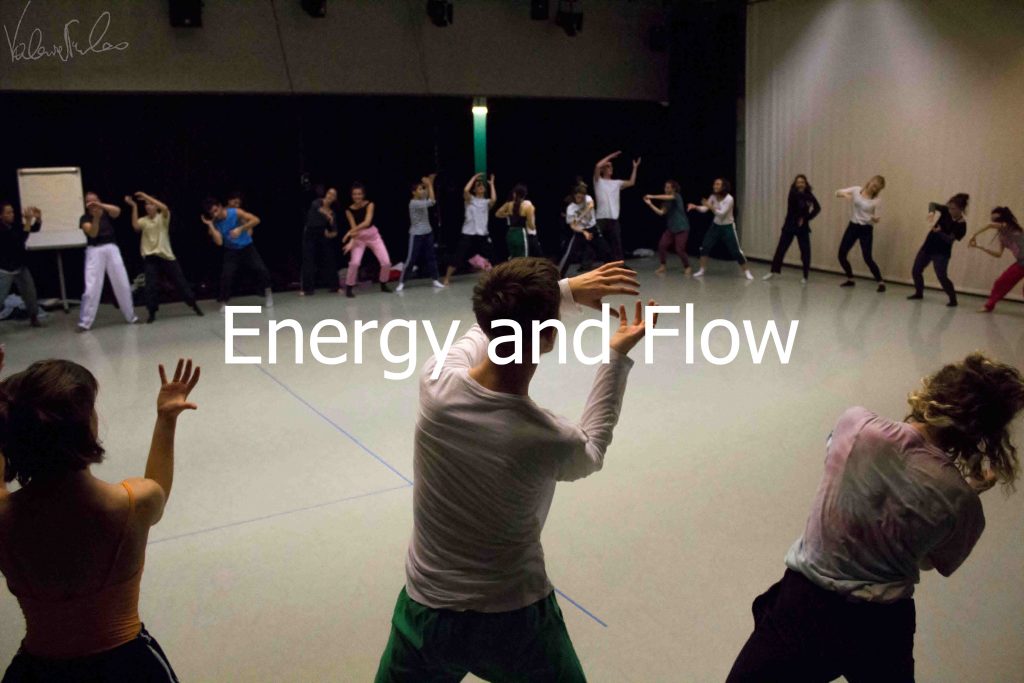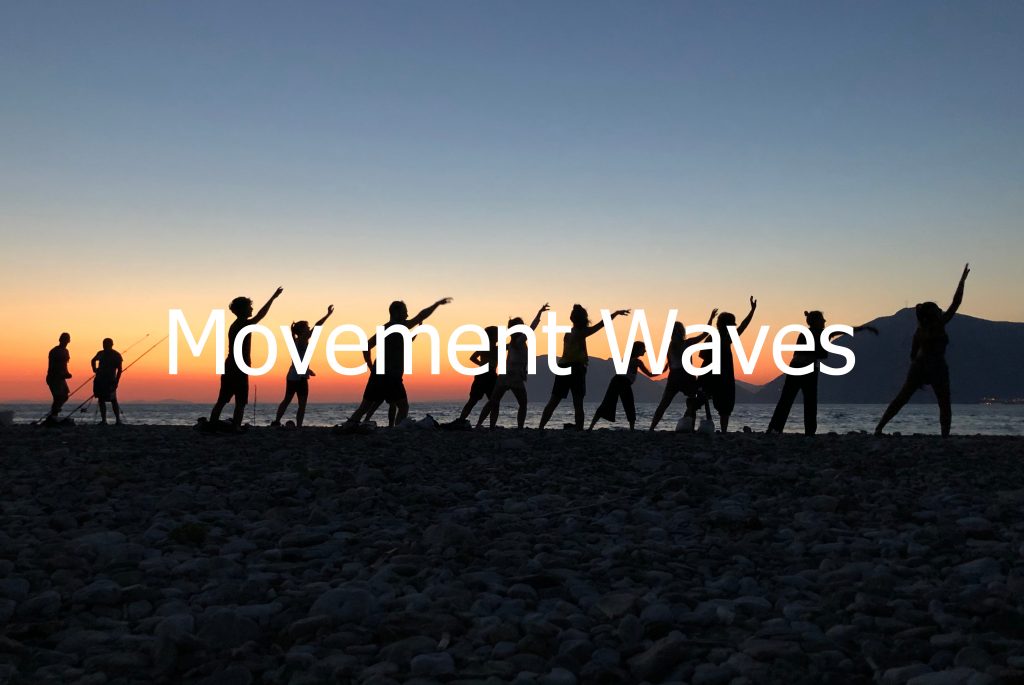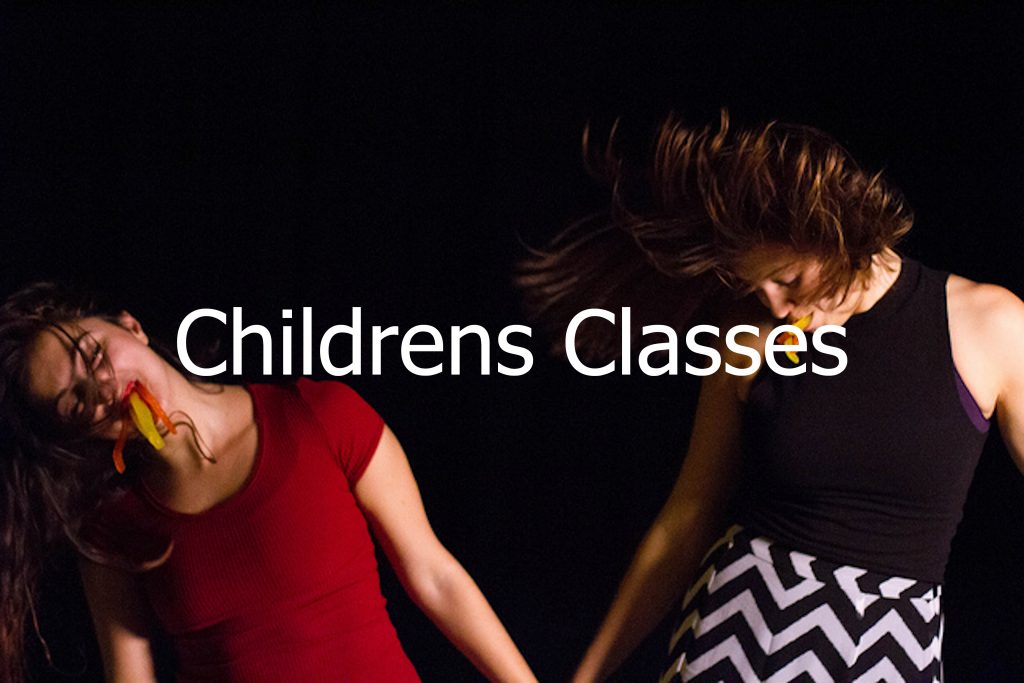 In the 'Energy and Flow' class we will start by discovering and developing our personal way of moving through improvisation and guided tasks and will then move onto set choreographic material based on floor work technique. We will work towards awaking body connections in order to play with the quantity and quality of our energy to find the flow in our movement. We will practice body totality, presence as well as developing our strength.
This workshop challenges the physicality of the body, as well as the exploration of rhythms and speed. We aim to find efficiency in movement, especially in moving in and out of the earth, clarity and details.
Expression and creativity are key points in our work, as well as the connection with the group and the ideas of self and togetherness. And most of all, in this workshop we want to rediscover one of the most amazing things: the joy and passion of dance itself!
"Vivian's classes I have come back to time and time again for the smiling faces, uplifting motivation, and pure joy of movement. Even in times when you feel drained and run down from a long day, these classes pick you right back up again"

Sophie Page – Class participant and collaborator

Movement Waves
Movement Waves is a seminar of structured improvisational movement and stretching. Where, by following instructions we move with different qualities, speeds and energy. Taking inspiration from the environment and the group, and strength from the breathing and internal energy of the body, we create together a dance who makes focuses on the here and now.
Building on our revitalization, our senses and their contact with the natural environment, this seminar aims to free us from psychosomatic limitations and a give a chance for creative expression. An open space of exploration where, through instructions, everyone is free to follow their own pathway.
Movement waves is for any ability and age, takes place mainly in an open environments such like the sea but also in closed places, and can be accompanied by music, or just the natural sounds!
"Freeing, joyful, relaxing, peaceful, air, breath, summer"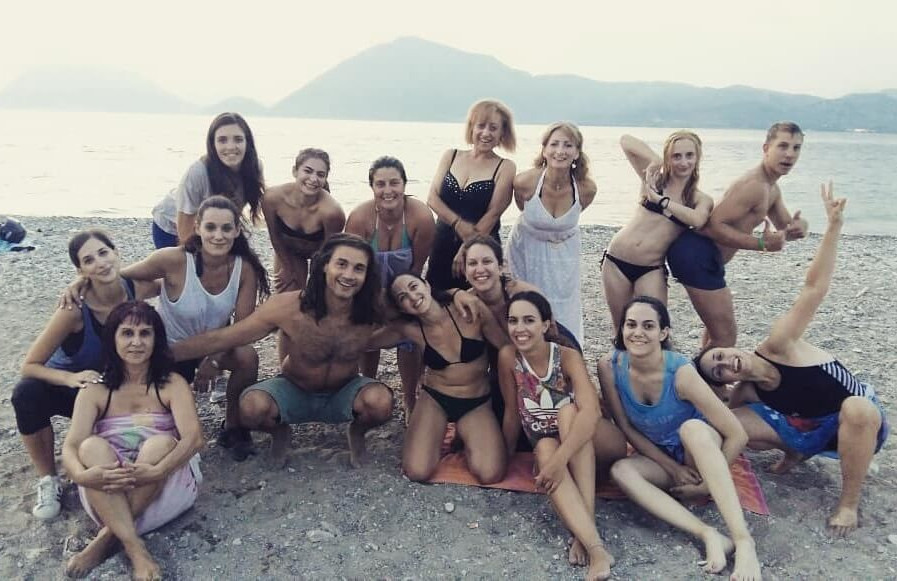 Childrens Classes
In this class we will practice dance and theatre techniques through games, improvisation and guided tasks. In a fun and productive environment the kids will gain new knowledge but also put their own ideas into the creation of movement.
We will use the body, the voice and the expression in order to create something collaboratively, playing with the imagination and discovering joy!